Coronavirus pandemic - Current situation and Emergency planning  
Dear valued business partners,
due to the current situation of the Corona virus, we undertake all necessary steps to guarantee the continuance of our regular business processes.
Therefore, we are planning to establish all requirements to work from home, to be able to perform at least all paperwork during these difficult times. 
In this turn we kindly ask you to send all business documents by mail or contact us by phone – faxes cannot be receipt during this time!
Further, we kindly ask for your understanding that there might be delays in the receipt and dispatch of orders. Of course, we will undertake all possible steps to avoid any delays or at least keep those at the lowest possible level.
Therefore, we would like to ask you to inform us at the earliest possible stage in case that there occur any circumstances that might affect our business relations (such as delays in deliveries, delay in receipt of orders, delay in transports, etc.)
Any delays must be reported to us immediately so that we can all work on a constructive solution.
Furthermore, we kindly ask you to inform us immediately about your undertaken actions to guarantee a smooth work flow.
We trust that you will understand the need of the above actions and thank you very much for your consideration, support and patience.
Stay healthy!
Best regards
Oliver Hochstein
Management

              

Felix Hochstein
Sales Management

 

 
 
Catalog of countermeasures of Göhmann & Co. GmbH
General measures
External visitors will only be received on the authority of the general management.


All Meetings, which are not of crucial character, will be cancelled and adjourned indefinitely, respectively hold by conference call.


All business trips are adjourned indefinitely.


Hygiene instructions according to placards and our company agreement of how to handle the current situation dated to 10th March 2020.


Minimum distance between persons at least 1 m.


Avoid direct contact (e.g. hand shaking, etc.)


In extreme emergency all processes will be carried on – where possible (mainly paper work) – by implementation of home-offices. 
Receipt of goods and deliveries
All goods, packages, etc. must be delivered at our incoming goods department, which is located on our court.
Drivers & Co-drivers must minimize the contact with our staff.

Please use our bell system with interphone system and wait for instructions.

In case of waiting times, please stay in your vehicle.

If possible, wear gloves and protective masks.


In case of coughs and sneezes, we reserve one´s right to refuse the receipt of goods & deliveries.

Drivers are requested to leave the premises immediately and if necessary, wait for the called up public health department.
Our buildings and warehouse are to be entered after approval and not longer than necessary only. Further, only certain areas shall be entered. After fulfilling your tasks you are asked to leave the premises immediately. 
---
Happy Birthday Göhmann!
For 100 years our company has been a reliable trading partner and stockist for wearing parts made of cast iron, steel and plastics required for the repair, reconditioning and construction of railway goods waggons.

Our flexibility is demonstrated in particular by our ability to supply in small lot sizes. In addition, the most commonly required products are always in stock to ensure short delivery times.
As a result of the many years' experience of our sales force we can competently support you with advice and problem solving.
Due to the market requirements on the infrastructural transport connection of the company as well as the impracticality to extend the premises, the company management decided in 2012 to leave the Duisburg location after more than 90 years and to move into new premises in the neighboring town of Moers. 
---
Our customers: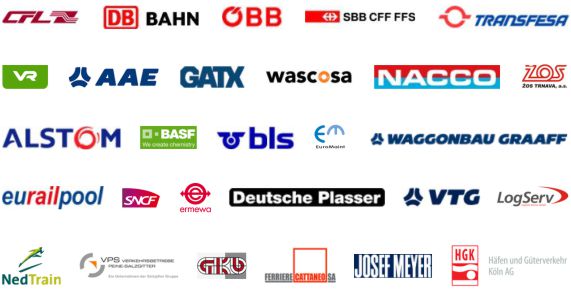 Göhmann Aktuell
27.04.2020
Innotrans 2020 wird auf das nächste Jahr verschoben
Zur Eindämmung des SARS-CoV-2 hat der Senat von Berlin per Verordnung vom 21.04.2020 verfügt, dass Großveranstaltungen und insbesondere Messen mit mehr als 5.000 Personen bis zum 24.10.2020 nicht stattfinden dürfen. Der Messe Berlin ist es daher nicht möglich, die InnoTrans wie geplant im 22...
30.03.2020
Infrarail wird verschoben
Aufgrund von Covid-19 wurde die für dieses Jahr in London geplante Infrarail auf das kommende Jahr 2021 verschoben. Der Veranstaltungsort ändert sich ebenfalls. So findet die Ausstellung im nächsten Jahr in Birmingham statt. Datum: 11.5.-13.5.2021 Ort: Birmingham

Eurail-News (only in German)
29.09.2020
Griechenland: EU-Kommission droht mit Zahlungsstopp

Im Frühjahr 2020 hatte die Europäische Kommission die griechische Regierung gebeten, etwas zu unternehmen, um realistische Planungen im Bahnbereich vorzulegen, Bauvorhaben zügiger umzusetzen und auch für einen geordneten Betrieb auf den Eisenbahnstrecken zu sorgen.

« | »